April 26 - 28, 2019
7:00 pm
Camp Nakamun
This event has already occurred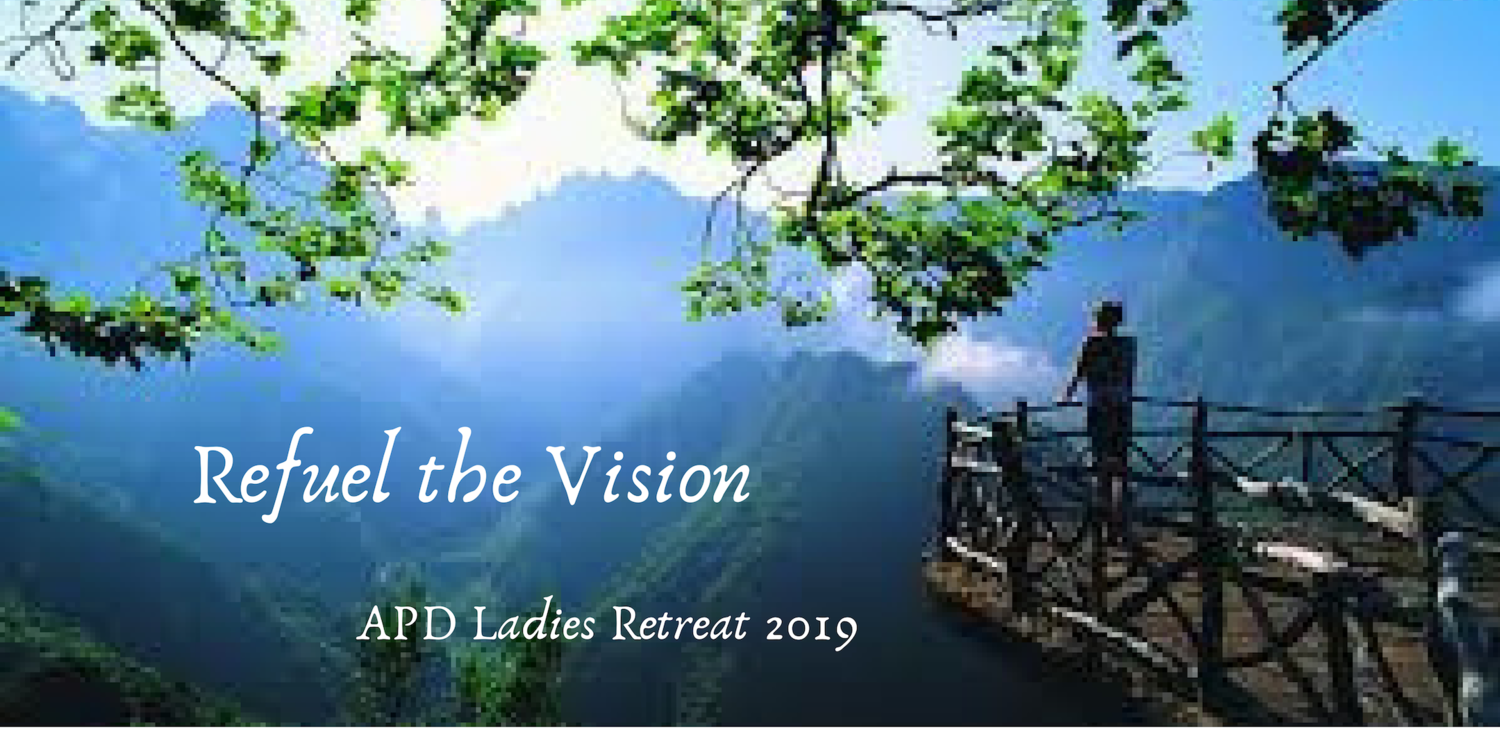 You are cordially invited to join us for a different kind of retreat for 2019: Refuel the Vision!
This year we are not having a keynote speaker!
We are instead going to focus on taking time to seek God in prayer for ideas to make future retreats something that is sustainable & exciting while encouraging closer relationships with Christ. Please come with an open mind & bring your ideas to share.
A few ideas to get you thinking about potential options:
* Change of venue
* What cost is affordable for you (ie: if we host at a hotel, consider venue cost plus lodging)
* Themes you would like to see
* Would you be willing to travel throughout the district (ie: Big Valley to High Level)
* How can we help facilitate planning so it becomes less burdensome for the host church?
*How can we connect the Women of our District throughout the year?
This is your opportunity to share your ideas, wishes, dreams & hopes for Women's Ministry throughout our District, so gather your Mothers, Daughters, Sisters, Nieces, Friends & Neighbours for a weekend of rest, connection & rejuvenation.
Registration begins February 8th with Early Bird Ticket Sales ending March 29th! Tickets for Groups of 3 or more, Pastors Wives, Individual rooms & General Admission are all available as well! There is limited availability for this retreat, so make sure you register early! (Space may open up if there is more interest).
Register at https://refuel-the-vision.eventbrite.ca
The Event password is Vision
So join us April 26 - 28, 2019 as we Refuel the Vision for the Women of the APD!
** All payments can be made upon arrival at Camp Nakamun. Payment methods: Cash or Cheque made out to Alberta Parkland District.
FAQs
Do I have to bring my printed ticket to the event?
No, you do not need your printed ticket.