This event has already occurred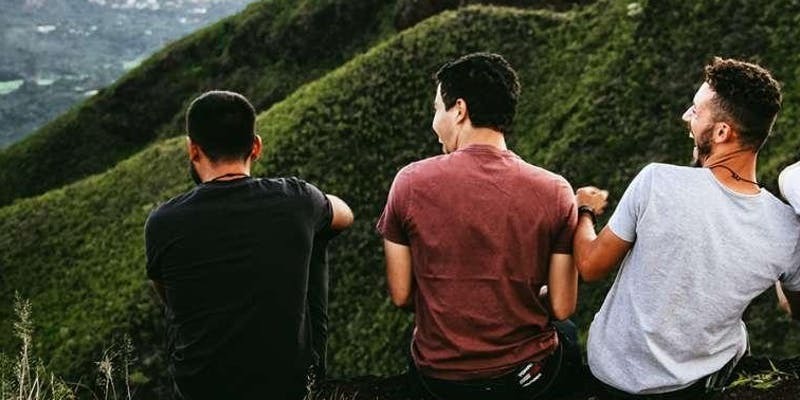 Save to your Calendar
APD MEN'S RETREAT…February 28th -March 1, 2020, at Camp Nakamun; A weekend to...Be Challenged, Fellowship, Worship, Pray, Grow, Laugh, Learn, Lead
Our Speaker this year is Mauricio Rosa from Promise Keepers https://www.promisekeepers.ca/
Mauricio is the Community Relations Manager serving Western Canada for Promise Keepers Canada. Mauricio lives in Calgary where he has been involved in leadership at First Evangelical Free Church of Calgary, including helping to plant the Brazilian Christian Church twelve years ago, now part of First E-Free church. He serves as an Elder, leads a Men's Ministry while giving leadership and teaching in the church. Mauricio is married and has 3 children and is currently working on his EFCC credentials.
This year we have two workshops:
The Identity Workshop: This is one of the most foundational and transformational issues in a man's life. What you believe about your identity will shape the attitudes of your heart and guide the steps of your life.
Building Authentic Friendships WorkshopWhat is holding you back from trusting another guy to share your inner thoughts with? How would your life be different if there were men you could trust?

FAQsWhat do I bring to the event?
Sleeping bag and pillow,
One fitted single sheet
Water bottle
Pen/Pencil/Notebook
Bible
Flashlight
Outdoor/Indoor shoes
Cold weather clothes
Swimsuit (modest)
Towels and face cloth
Soap and Shampoo
Toothbrush/Toothpaste
Board Games
Hockey Stick / Equipment
Skates
This year's tickets are:
Youth rates for 17 and under are $180
Early Bird, register by February 15th, $190, thereafter $200.
Pay at the door when you arrive (For Clairmont Community Church Men, if you want to pre-pay, talk to Jennifer Bergen). Registration starts at 5 pm. Weekend schedule will be sent out later.