March 1 - 3, 2019
6:00 pm
Camp Nakamun
This event has already occurred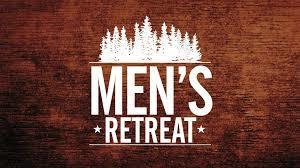 APD MEN'S RETREAT…March 1-3 2019 at Camp Nakamun a weekend to...Be Challenged, Fellowship, Worship, Pray, Grow, Laugh, Learn, Lead Our Speaker this year is Mauricio Rosa from Promise Keepers https://www.promisekeepers.ca/ Mauricio is the Community Relations Manager serving Western Canada for Promise Keepers Canada. Mauricio lives in Calgary where he has been involved in leadership at First Evangelical Free Church of Calgary, including helping to plant the Brazilian Christian Church eleven years ago, now part of First E-Free church. He serves as an Elder, leads Men's Ministry, while giving leadership and teaching in the church. Mauricio is married and has 3 children. This years retreat theme
FINDING SUCCESS
There are two areas we in North America are particularly obsessed with: Work and Success. Whether you are a Christian or not, we all want to succeed and end well. We all operate from an understanding of what success is. We all have an opinion about it. Regardless of age or status, each of us has experienced moments of success in life. However, our search for success as a lasting destination is often illusive, and in the end, disappointing. Could it be that we are going about it in the wrong way? In the Finding Success!! We explore practical wisdom for not only achieving a biblical definition of success but clearly lay out the road-map for reaching our destination. Join us as we discuss what it means to Find Success. Together we will explore: - God wired us to pursue Success - We may need to deconstruct our perception of Success - What is Success According to Jesus? - How can I prepare for Success? - Striving to Success & Tool to Success - Recalibrating Success
Also on the docket Blueprint Leadership Training Imagine if you had men in your church who were not just attending breakfasts or events but were living out their faith every day. Imagine the impact on families, seeing their husbands and fathers living out authentic faith; imagine the impact of godly men in your church and your community.
Click here to register online!
** This event is password protected; your password is Winston **
FAQs What do I bring to the event?
Sleeping bag and pillow
One fitted single sheet
Water bottle
Pen/Pencil/Notebook
Bible
Flashlight
Outdoor/Indoor shoes
Cold weather clothes
Swimsuit (modest)
Towels and face cloth
Soap and Shampoo
Toothbrush/Toothpaste
Board Games
Hockey Stick / Equipment Skates
This years tickets are the same as 2018. Youth rates for 17 and under are $175 Early Bird, register by February 21st, $190, thereafter $200. Pay at the door when you arrive. Registration starts at 5 pm. Weekend schedule will be sent out later. You can get directions here. https://www.campnakamun.com/where